Back to news
Journées européennes du patrimoine 2022
News
Published on 02.08.2022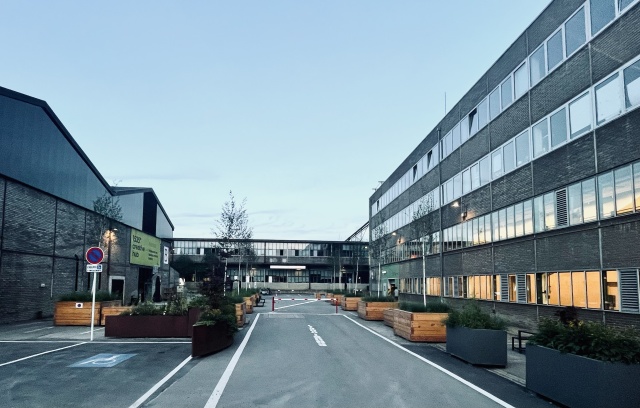 Guided tours and discovery of the heritage of the 1535° Creative Hub
"From the iron industry to the creative industries, the evolution of the iron and steel heritage of Differdange"
Within the context of the European Heritage Days, between September 23rd and October 2nd 2022, the 1535° Creative Hub invites you to join the guided tours and discover this former site of the iron industry now at the service of the creative industries.
Program:
General presentation about the site of the 1535° Creative Hub

Multimedia installation "Differdange, from the mine to the 1535° Creative Hub"

Viewing of a testimonial documentary on what it was like to work in the steel industry.

Visit of the buildings " Schräinerei (A) ", " Kesselbetrib © " and " Zilleschapp (B) ", which became a national platform for creative professions and the workplace of 70 companies in the field of the creative economy.
Schedule:
The 90-minute tours will start at 15:30, on site, in front of building B:
from Friday 23.09.2022 to Saturday 24.09.2022
from Monday 26.09.2022 to Friday 30.09.2022 
Sunday 02.10.2022
Participation:
No charge and no prior reservations required
Don't miss this opportunity to participate in a series of exceptional events on how heritage conservation and enhancement can contribute to building a more sustainable and resilient future.
For more information about the European Heritage Days, visit www.journeesdupatrimoine.lu