What is 1535°?
A home for daydreamers, nightthinkers & hardworkers
1535° is a hymn to entrepreneurship & originality—a sustainable, straightforward initiative open to all creative professions. 
This industrial space houses the communal spirit & shared knowledge of entrepreneurs, freelancers & small to medium-sized companies. Here you'll find diverse & creative minds exchanging, advising & connecting.
1535° is dedicated to the wellbeing of our creative economy. A driver of synergies, job creation, networking, arts & culture, it turns ideas into reality. 
In 2011, the City of Differdange pitched the pioneering concept for 1535°, Luxembourg's dedicated creative hub. The project emerged out of need: Creators from Luxembourg & the Greater Region needed a space that believed in them & their ambitions.
The city stepped up to help creative entrepreneurs reach their potential & has been contributing its expertise to this important initiative ever since. The dream of 1535° is now a buzzing reality, with nearly 80 companies calling it home. 
A place like nowhere else
The 1535° Creative Hub consists of three buildings totaling 16,000m2 located on the site of a former Arcelor Mittal factory in Differdange. During renovations, the City of Differdange set out to design a one-of-a-kind space to nurture the creative economy. 
The hub meets the creative, production & distribution needs of the region's talents while celebrating Luxembourg's steel heritage & maintaining the factory's original identity. The aesthetic of the three buildings — Schräinerei (building A), the Zilleschapp (building B) & the Kesselbetrib (building C) — blends raw industry & modern touches.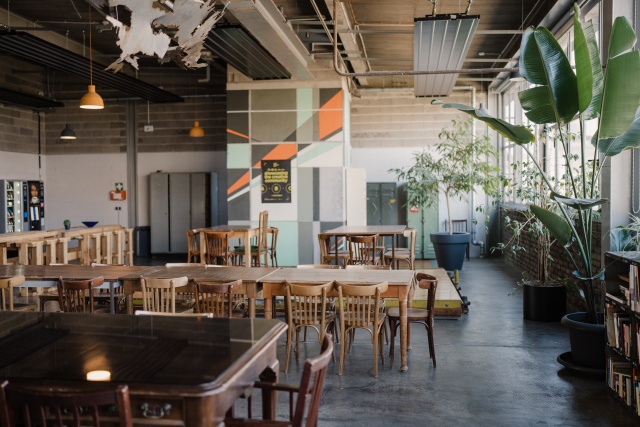 1535° reflects the expectations & needs of each member. Nonmembers can also apply to utilize certain spaces for projects or events, such as audiovisual productions, rehearsals or conferences.
The creative offices & workshop units are available to tenants 24/7.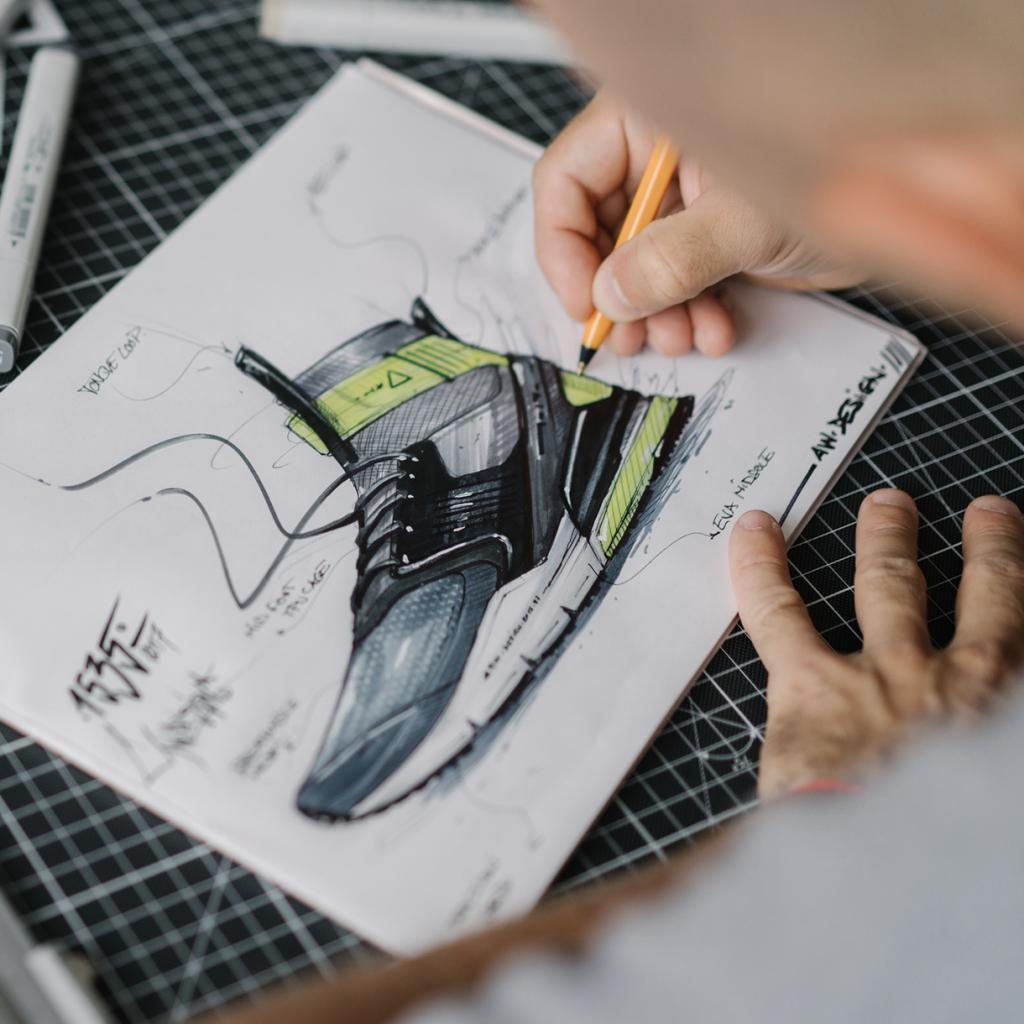 A 16,000 m2 campus with three buildings (A, B & C) that are totally dedicated to the creative industries.
6,500m2
43 creative spaces of various sizes (between 15 & 180 m2)
Fully equipped conference room (overhead projector, sound system, etc.) available to the general public for rent; book for a day or a week
Restaurant: Brasserie Schräinerei
Open to the public Monday-Friday, 7:00 am-7:00 pm.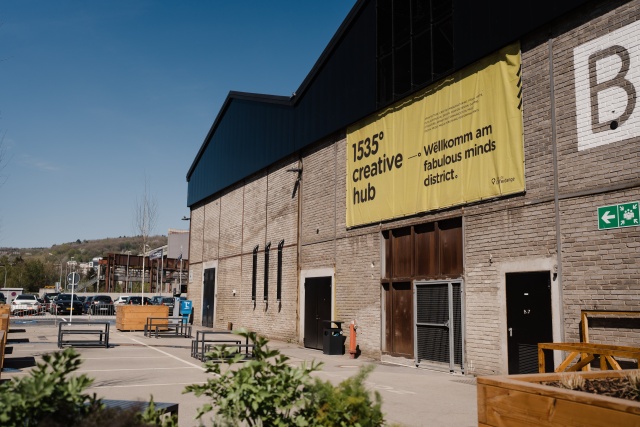 1240m2
6 creative & commercial spaces with street-facing storefronts
445m2 multipurpose space available for rent. The Hangar serves as a rehearsal space for performing arts, a creation lab for audiovisual productions & more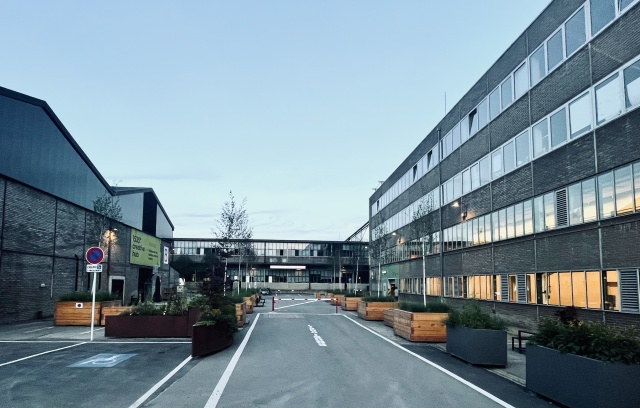 7000m2
43 creative spaces of various sizes 
9 rehearsal rooms open to the general public & bookable online: Sonotron
2 recording studios: Unison Studios
Coffee shop & concept store: Kesselbetrib
Common outdoor spaces refresh the industrial setting & give tenants & visitors a place to come together. Each floor features a kitchen & meeting room, providing residents & visitors comfortable places to relax & connect.